QFX Terrain is a toolset helping you to create detailed tessellated terrains under Unity HDRP.

Available on the AssetStore NOW
BREAKDOWN
This package contains:
a Custom LayeredLit Shader supporting Distance-Based Tessellation and more than 4 HDR materials (up to 8),
a scattering tool based on the splatmap RGBA channels,
a fully editable and playable demo scene,
several starter assets like SpeedTree models and a couple of HDRP-ready textures.
THIRD-PARTY Assets:
3 Free SpeedTree Models with LOD
5 Quixel PBR Textures
1 HDRi Environment map (hdrihaven.com)
WARNING #1
The purpose of this project is exclusively experimental.
The Custom LayeredLit shader in this project is based on the Unity LayeredLit shader and its built-in macros. If any change is made by Unity on this part and make your project unstable or not working, the owner of this package won't be responsible, in any circumstances, for the malfunction of your project.
WARNING #2
The grass/details shader doesn't work under Unity HDRP. I hope they can fix it soon but you can find a few GPU Instiancer tools on the AssetStore.
FIX PAINT BRUSH
Some of the users have reported they can't paint on the terrain.
In order to fix that, you have to be sure your splatmaps assigned to the QFXTerrainMaterial are coming from your TerrainData and not from the imported textured, as illustrated on this image: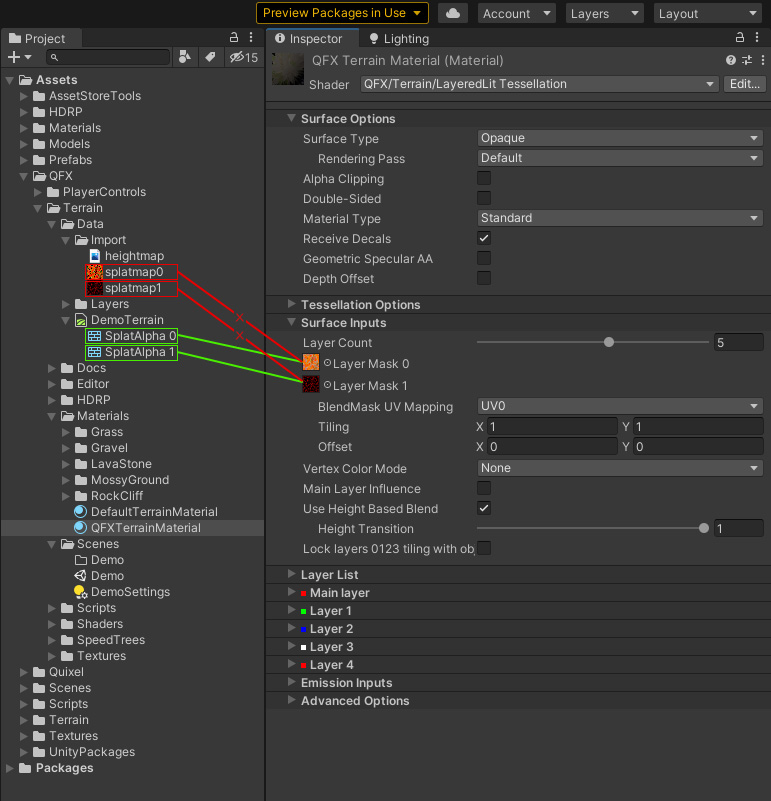 QUICK START
FROM SCRATCH
SCATTERING TOOL
HOUDINI FILE
Here is the hip file containing the cop2net node in charge of exporting the splat textures.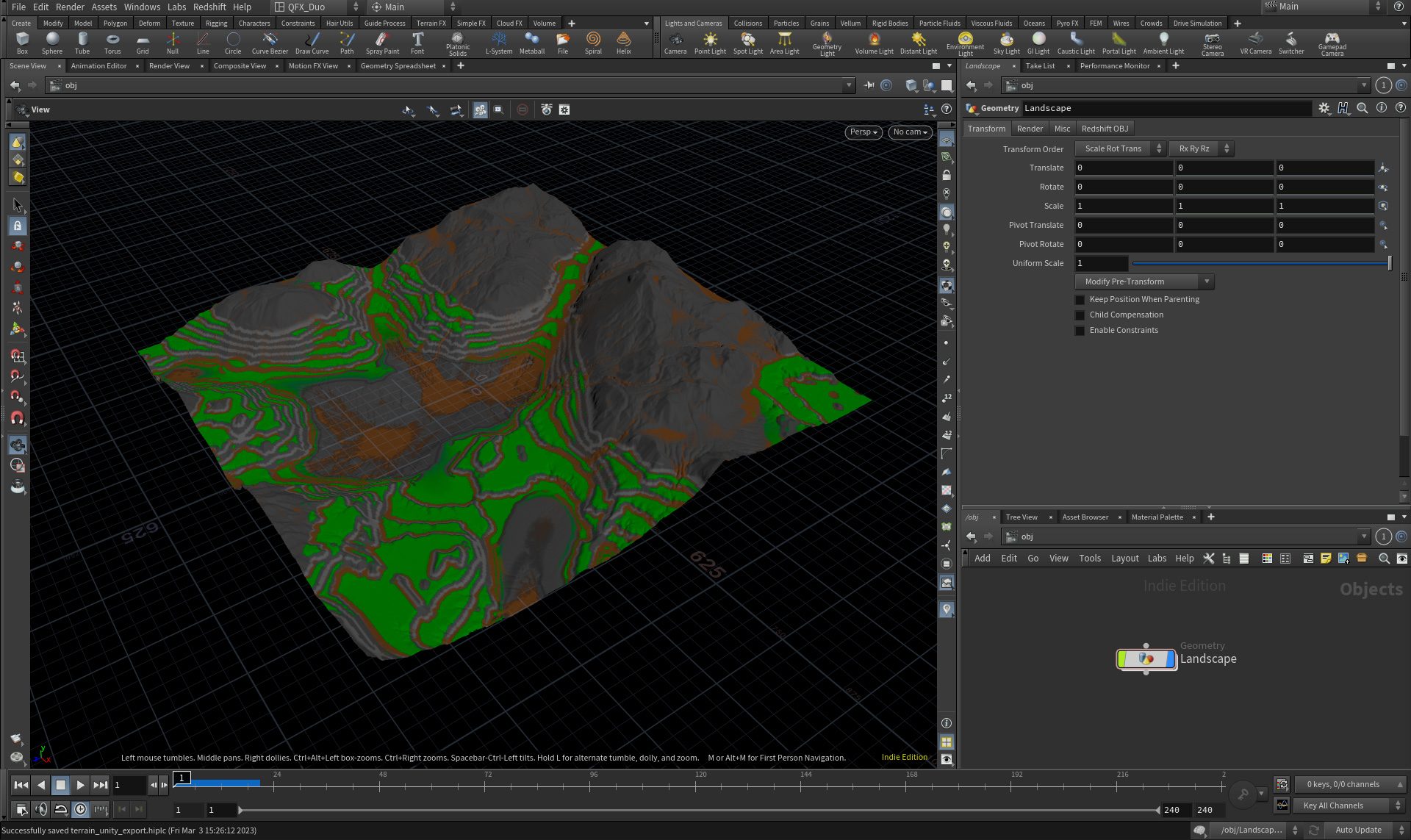 Inside Landscape node, you'll find the cop2net node: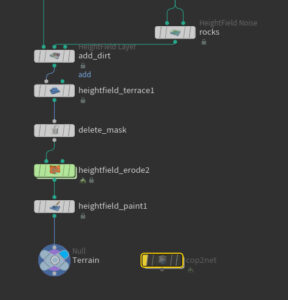 Inside the cop2net, you'll find the setup to export proper Unity Splat Textures for your Unity Terrain: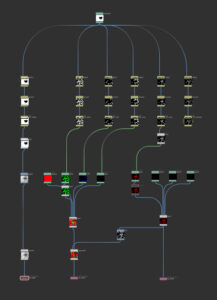 By selecting the ROP File Output nodes, you can then press "Render" button to export your textures: